THIS IS PROOF POSITIVE BERNANKE OF THE FEDERAL RESERVE CORPORATION IS ACTING ON BEHALF OF CORPORATE ROBBER BARRON INTERESTS!! THEY HAVE CAUSED THIS MESS DIRECTLY!! THAT SON OF A BITCH!!
THESE SCUM CALL$125 BILLION "SLOSH"!! THAT IS THE EPITOME OF ARROGANCE THAT DESERVES JAIL TIME NOT TO EXCEED LIFE!! WELL THAT PART IS DEBATABLE!!
Market Ticker has provided charts from the Federal Reserve that prove that Bernanke has withdrawn $125 billion from the banking system in the last 4 days alone to create a crisis situation that will incite credit market mayhem and increase the liklihood of passing the bill. This is coercion of the worst kind. http://market-ticker.denninger.net/archives/2008/09/24.html

The Fed has claimed that this is a "liquidity crisis."
Really Ben? Then perhaps you can explain this?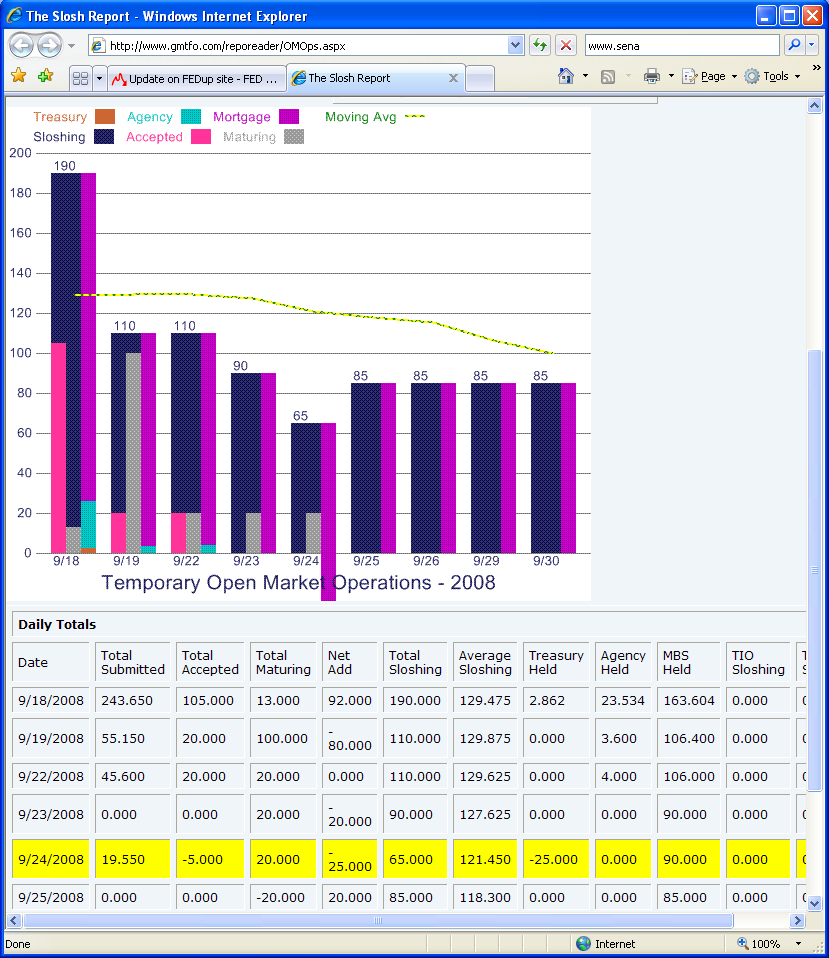 Note that this is an intentional drain of "slosh", or liquidity, from the banking system. $125 billion in the last four days drained?
You wouldn't be trying to intentionally cause a bank failure or two to bolster your call for the $700 billion "bailout" plan, or perhaps intentionally lock the short-term credit markets, would you Ben?
If the market has a liquidity crisis, why would you be intentionally draining reserves from the banking system? Don't you think you ought to explain that to Congress?